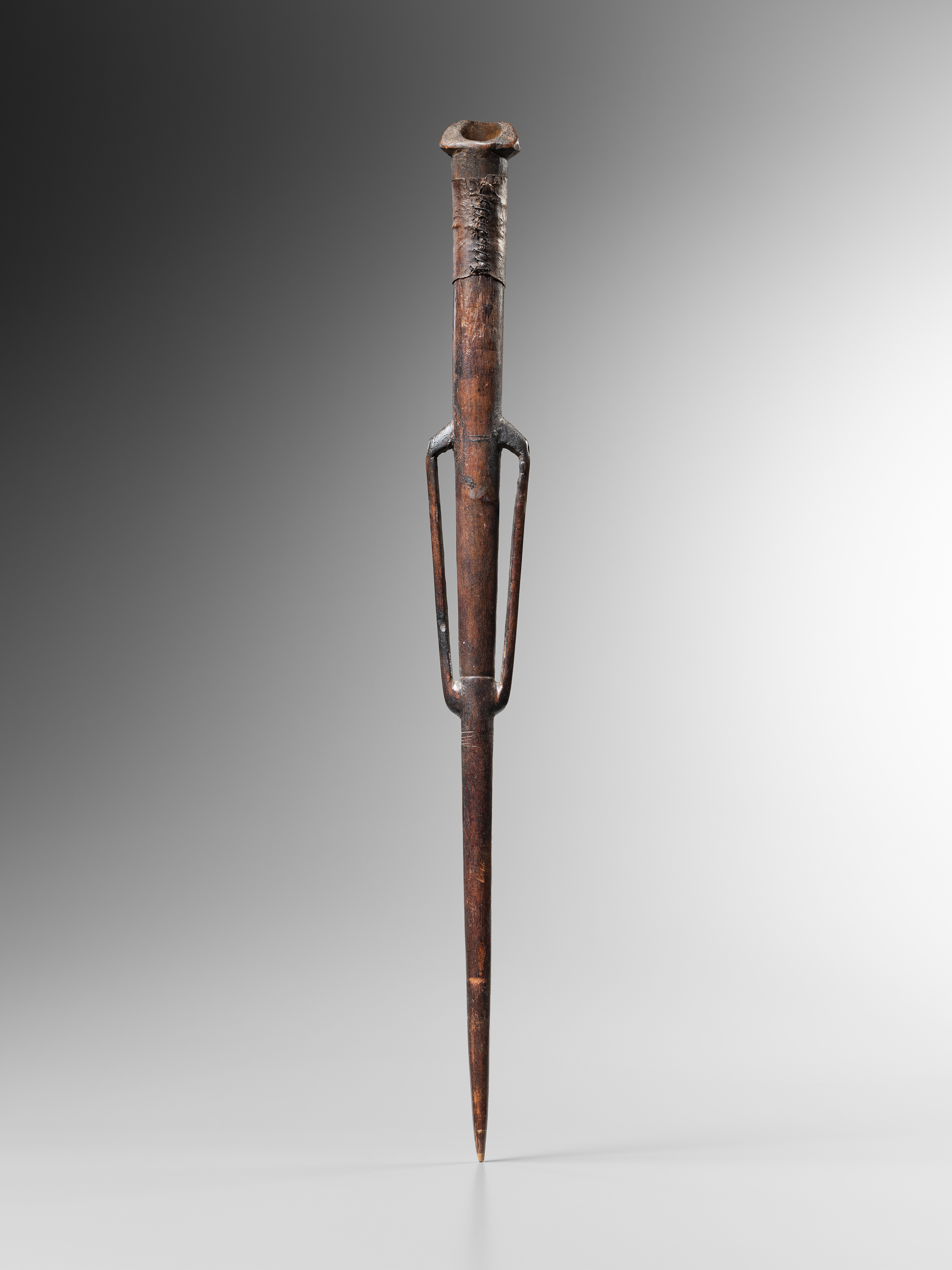 Hunter anthropomorphic whistle
Mossi / Gurunsi
Burkina Faso
19th or early 20th century
Wood, leather
H. 80,5 cm
These Mossi or Gurunsi hunter wooden whistles can produce three to four notes. They were used either in the context of musical performances or by hunters to communicate between themselves following a definite code.
These wooden instruments, sometimes adorned with leather as it is the case here, are anthropomorphic. The mouth of the whistle represents the « head » of the figure and the top of each « shoulder » is pierced to modulate the musical notes.
Our specimen, which comes from Hélène Leloup's former collection and has an inventory number [AA125 (2)] under its right « arm », is exceptional by its size. It displays a very fine patina and is certainly very old.
Information request
Information request Hunter anthropomorphic whistle