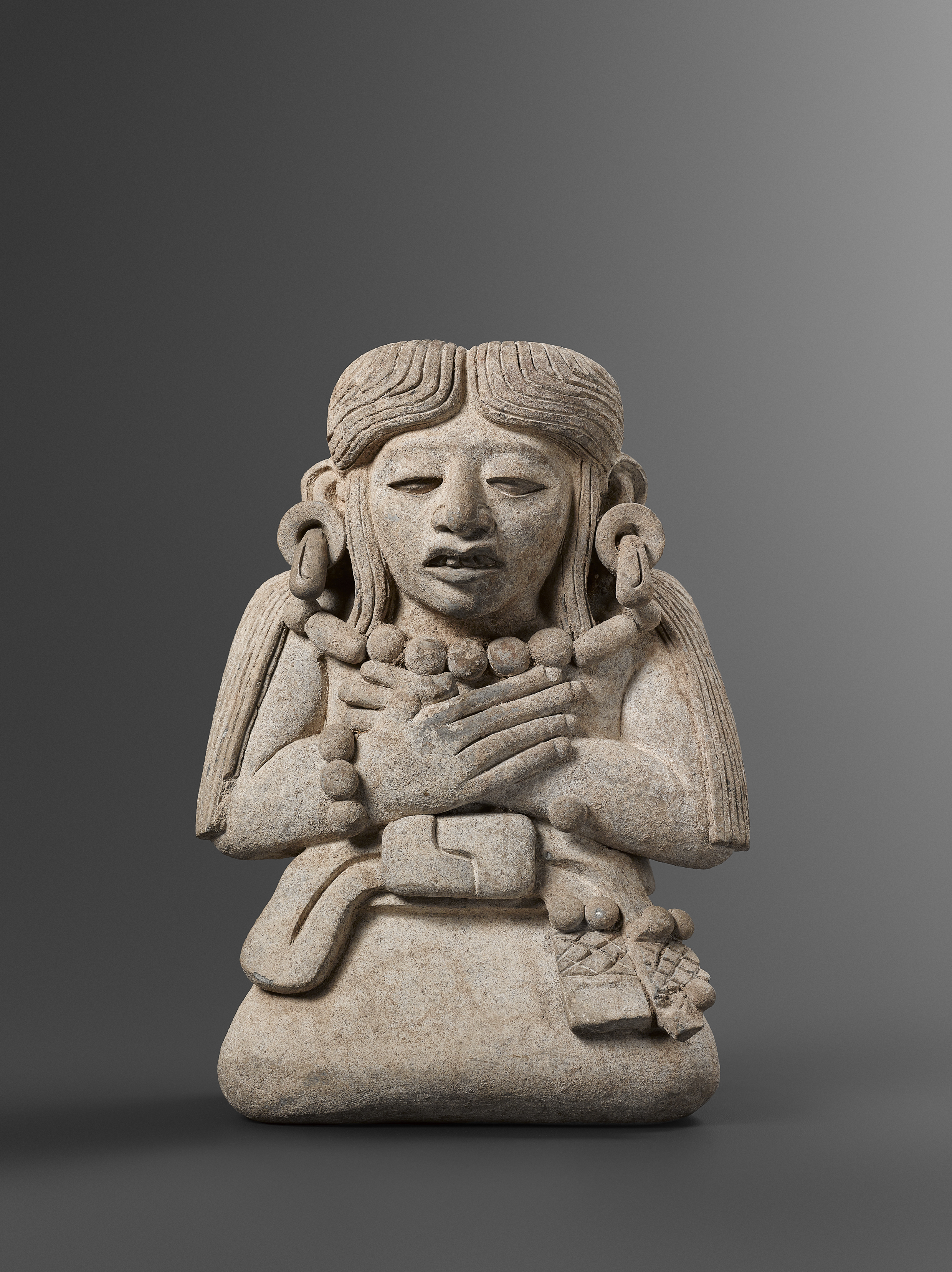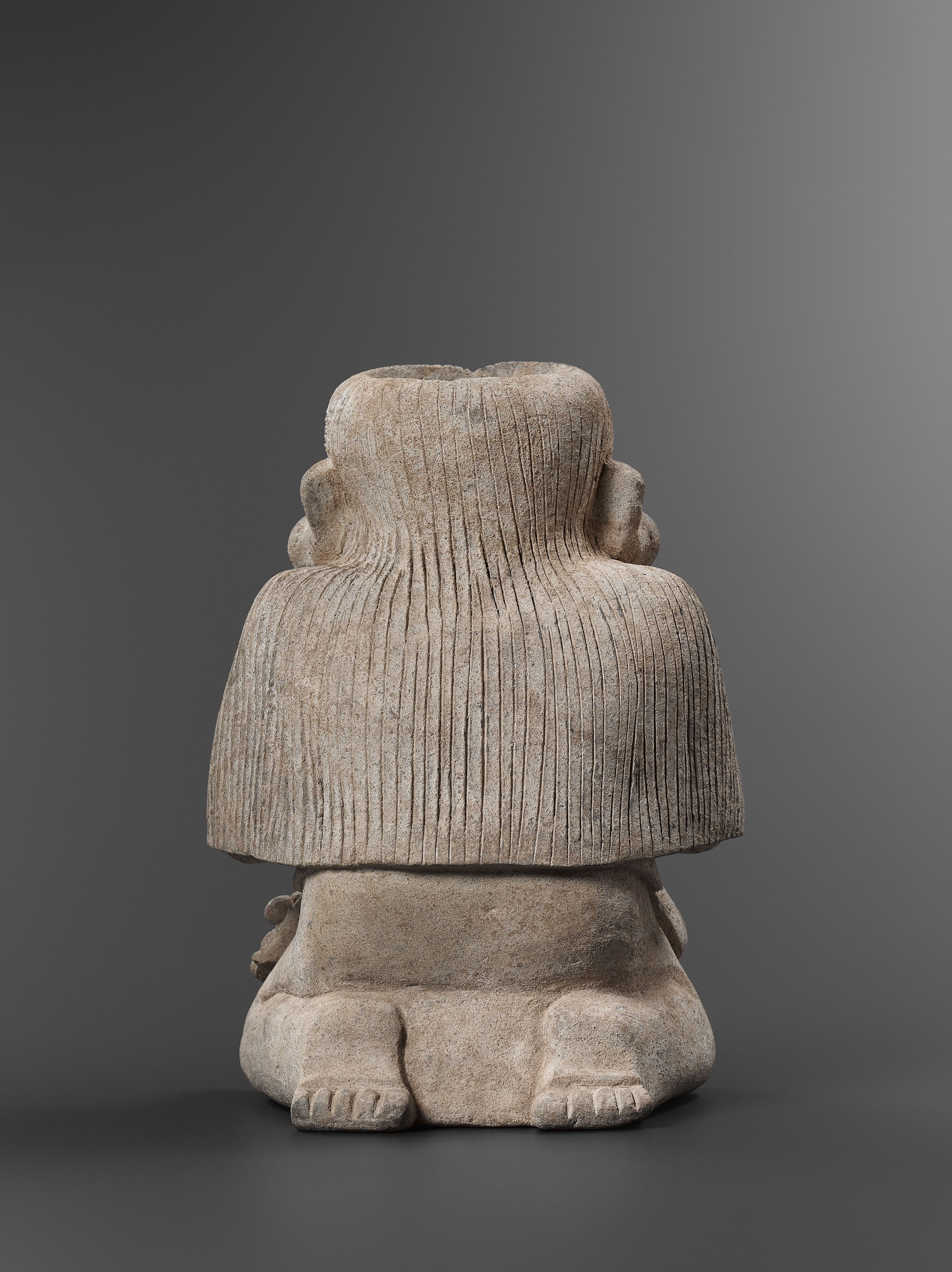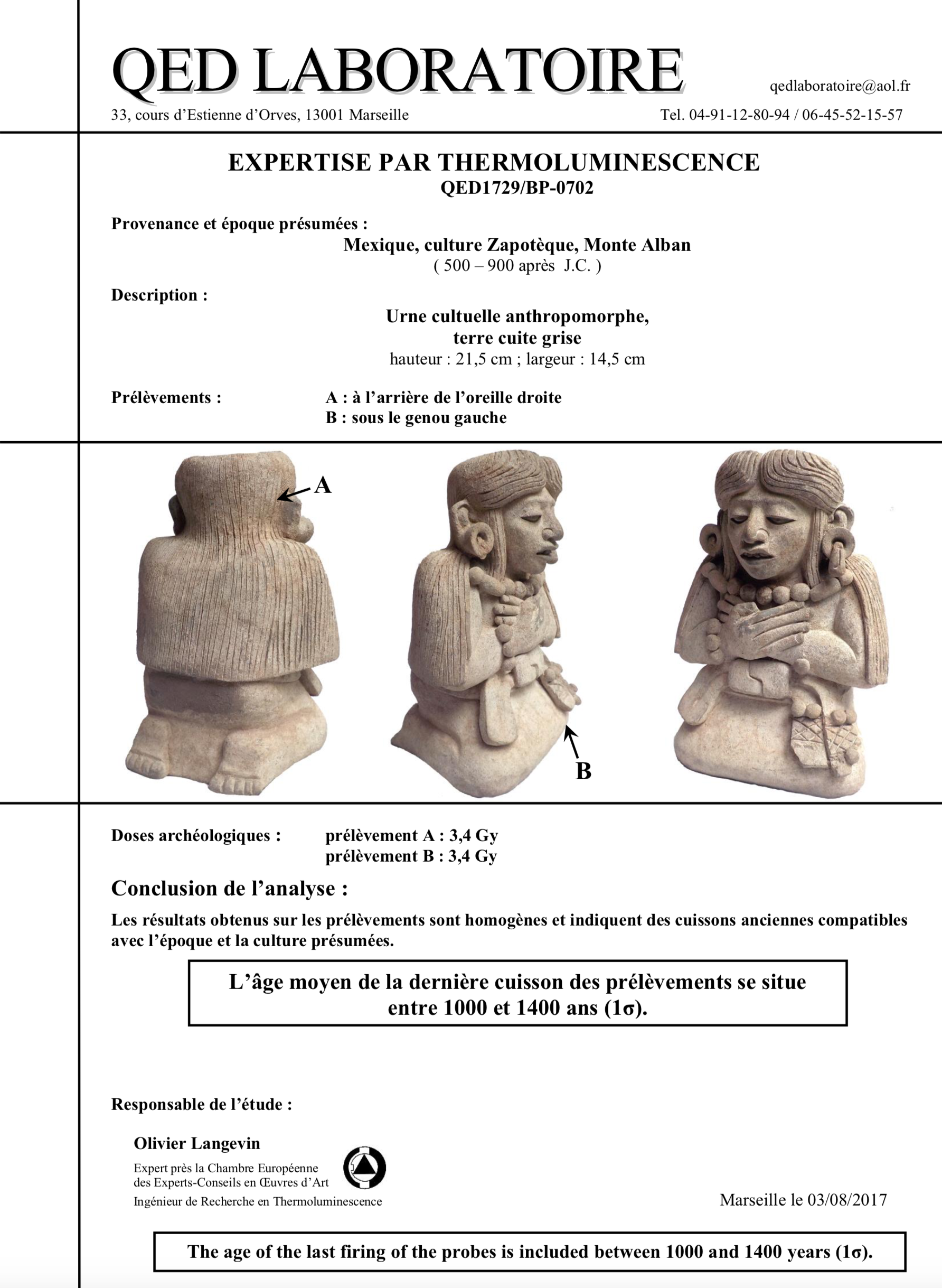 Female anthropomorphic urn
Zapotec Culture
Monte Albán, Central Valleys of Oaxaca, Mexico
Monte Alban III
500 - 900 AD
(QED laboratory TL test QED1729/BP-0702)
Grey terracotta
H. 21,5 cm ; W. 14,5 cm
Provenance:
- Emile Deletaille, Brussels (with certificate), 1970
In the Central Valleys of the State of Oaxaca in Mexico lay the archeological remains of the capital of the powerful Zapotec civilization. The site of Monte Albán, which origin dates back to the 4th century B.C., was occupied by this culture for more than 1000 years.
Monte Albán is particularly famous for its murals, as well as for its anthropomorphic terracotta funerary urns. These figures are most often male and wear a headdress, which level of elaboration indicates their period of production - the more recent examples displaying the most spectacular headdresses.
The artwork offered here is one of the rare female representations. It is in an exceptional state of conservation and displays the characteristics of the most refined examples of the Zapotec urn corpus. Her long hair, finely modeled and chiseled, covers her shoulders and her back.
Information request
Information request Female anthropomorphic urn