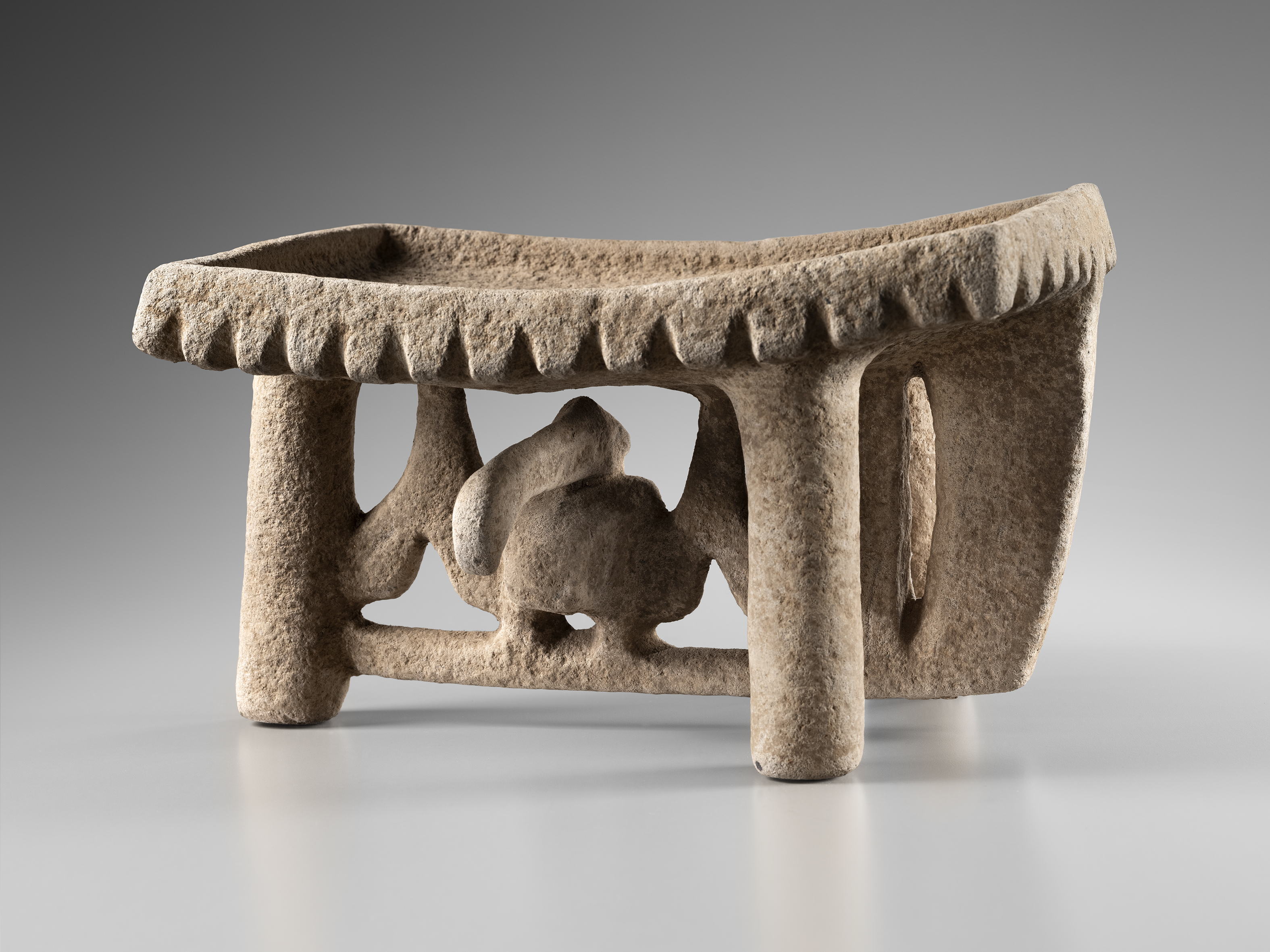 "Flying-panel" metate
Atlantic Watershed Region Culture, Costa Rica
AD 0-500, Period IV
Volcanic stone
H. 17 cm ; L. 28.5 cm ; w. 21 cm
Provenance:
- Collection Jimmy Belilty, Paris
The so-called " flying pannel " metate are one of the most refined and spectacular examples of ancient Costa Rican sculpture. They were produced along the Atlantic Coast and are meticulously carved from massive blocks of white and porous volcanic stone.
Powerful and dynamic figures, anthropomorphic or zoomorphic, form the " flying pannel " between the metate's tubular feet. Their slightly curved platforms were most probably used to grind hallucinogens mixtures or ceremonial food.
The reduced proportions on this metate make it remarkable.
Information request
Information request "Flying-panel" metate