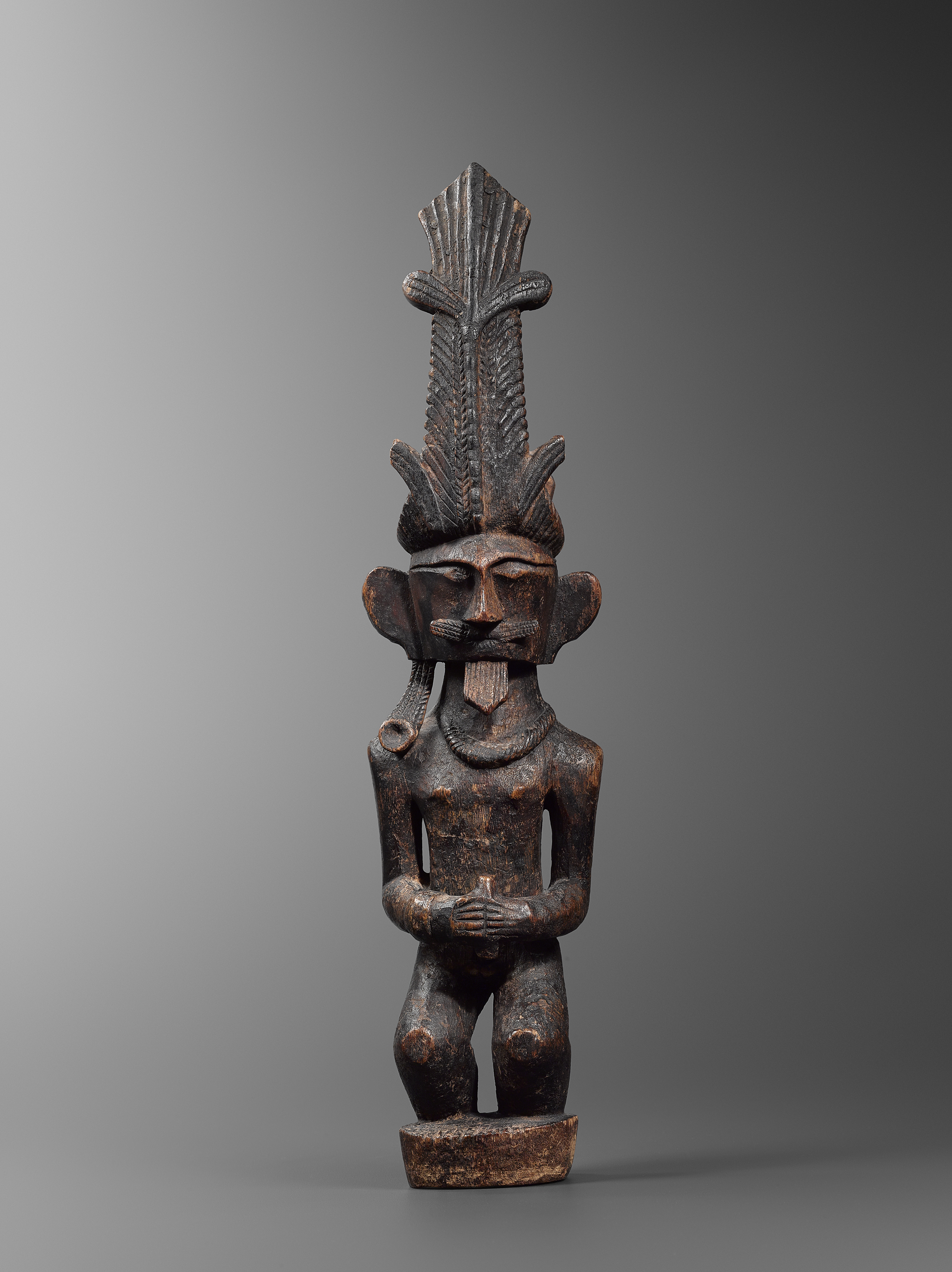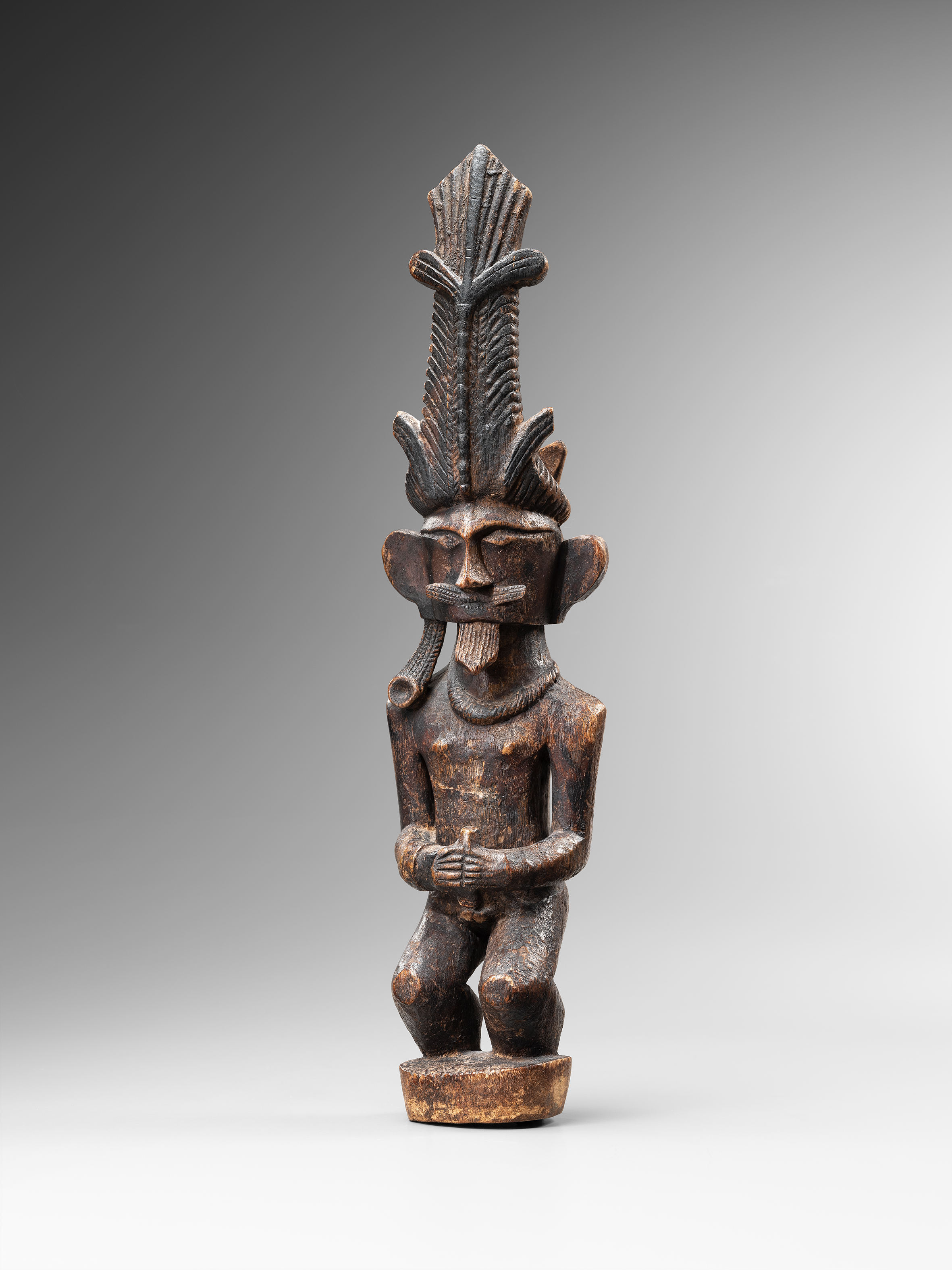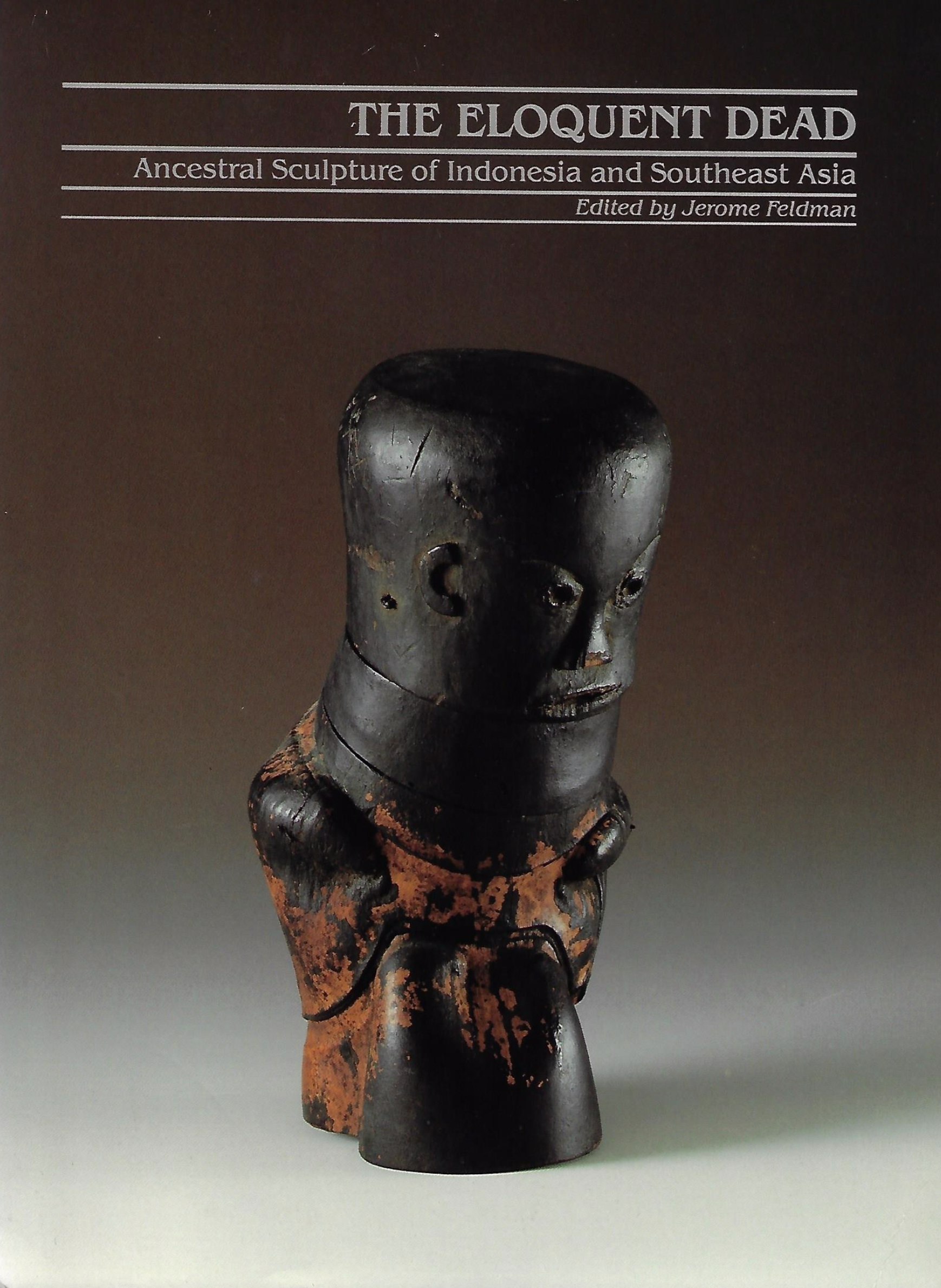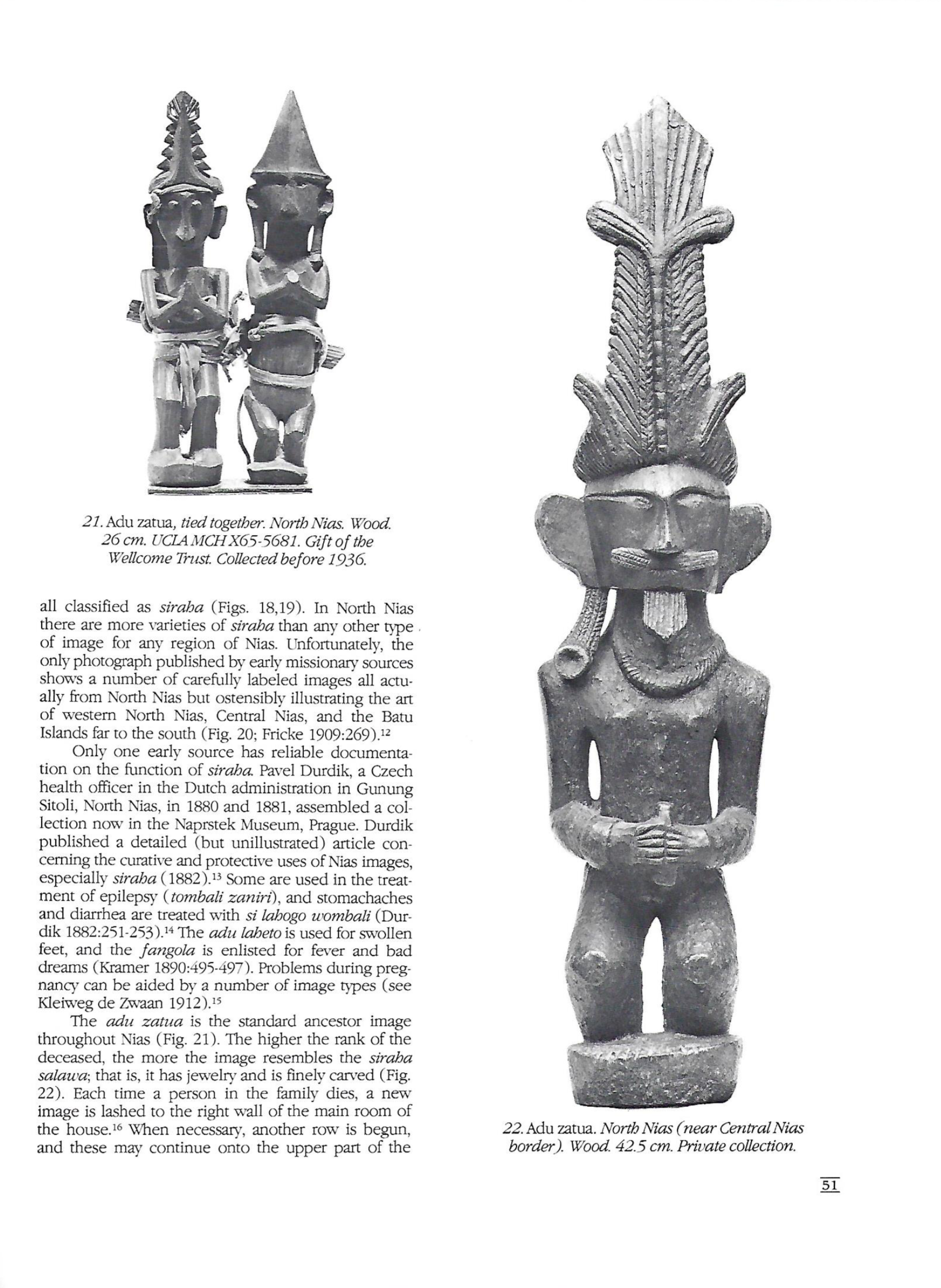 Adu Zatua ancestor figure
Northern Nias island, Indonesia
19th century
Wood
H. 42,5 cm
Published in:
Jerome Feldman, 1985. The Eloquent Dead, Ancestral Sculpture of Indonesia and Southeast Asia. UCLA Museum of Cultural History. Fig. 22, p. 51.
The Siraha salawa, the most prestigious sculptures on Nias Island, were one meter and over and served as a model for the elaboration of ancestor representations like this one that were called Adu zatua. This Adu Zatua most certainly represents a high-ranking ancestor: his beard, mustache and jewelries are finely carved and his iconography is very close to a Siraha Salawa.
In Northern Nias, the Adu Zatua occupied, by successive rows of tied sculptures representing the different generations, the right wall of the main room of the house. Towards the center of the island, Adu Zatua are larger in size, more sophisticated and do not appear to be part of sets as in the North of Nias. It was probably made at a cultural border with the North of the island, as it presents characteristics of Central Nias sculptures.
Information request
Information request Adu Zatua ancestor figure