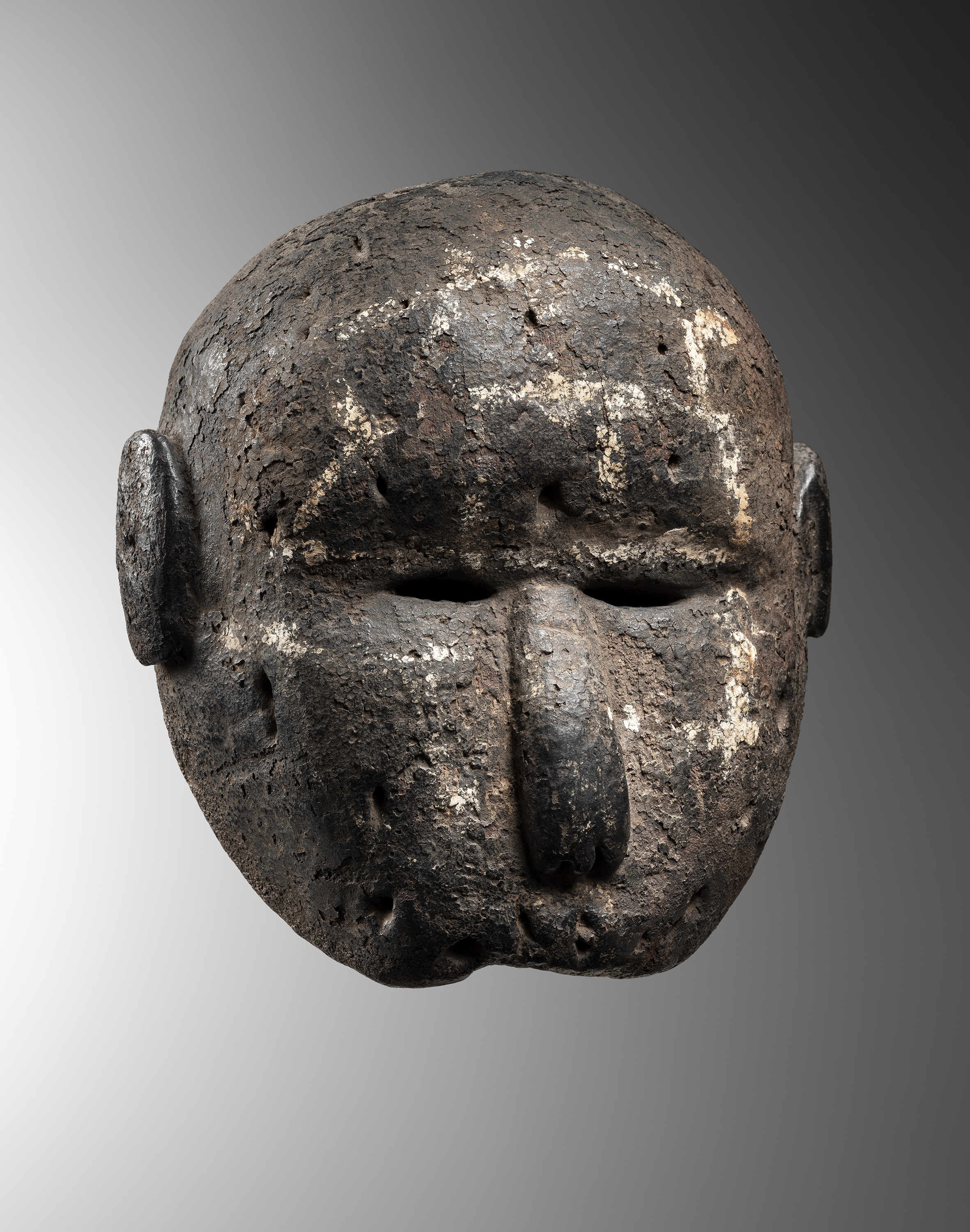 Biola ceremonial mask
Belu or Atoni, Timor, Indonesia
19th century
Wood, pigments
H. 23 cm ; w. 21 cm
The deeply encrusted patina of the biola ceremonial masks is the consequence of the smoky interior of traditional houses in which they were kept. These masks were worn during ceremonial dances (loro'sae) and used in practices linked to the uma lulik traditional house. The large holes on its upper and only jaw shows the past presence of inserted human teeth.
For further information on the matter, refer to:
Steven G. Alpert, 2013. " Ceremonial mask (biola)" in Eyes of the Ancestors: The Arts of Island Southeast Asia at the Dallas Museum of Art. Ed. Reimar Schefold in collaboration with Steven Alpert (Dallas: Dallas Museum of Art; New Haven and London: Yale University Press,), pp. 256-257.
Information request
Information request Biola ceremonial mask