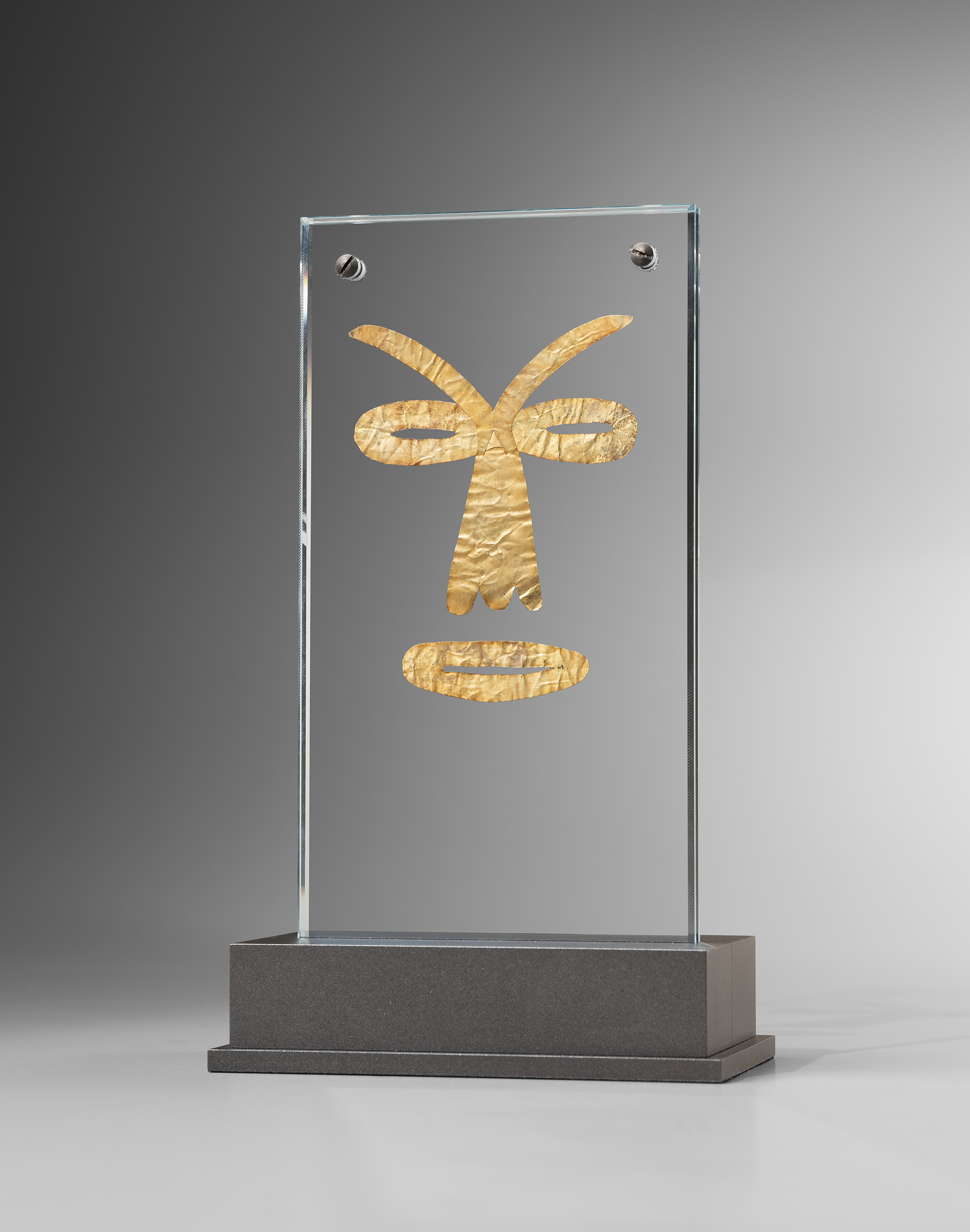 Gold mask
Eastern Java, Indonesia
Preclassic era, 500 B.C. - A.D. 200
Gold
Mask : H. 11 cm ; W. 9 cm
On its display stand : H. 25,5 cm
In Java, Sulawesi, Borneo and even as far as the Philippines and continental Asia, gold masks were found in burial sites from prehistoric era. These masks were made from chiseled and embossed gold. The metal was not exposed to heat during the process, hence the tool marks on some examples.
Some of them covered the entire face, and others only highlighted essential features. It is the case here with the eyebrows, eyes, nose and mouth. They could also have been attached to an effigy. The mask presented here is specific to the Preclassic period as the ancient Javanese favored burial rather than cremation as it was practiced during the following eras.
For a similar work, see the one from Barbier-Mueller Museum, Geneva.
Also see: Maxwell Robyn, 2010. Life, Death & Magic. 2000 years of Southeast Asian Ancestral Art, 2010. Ed. National Gallery of Australia, p. 181.
Information request
Information request Gold mask