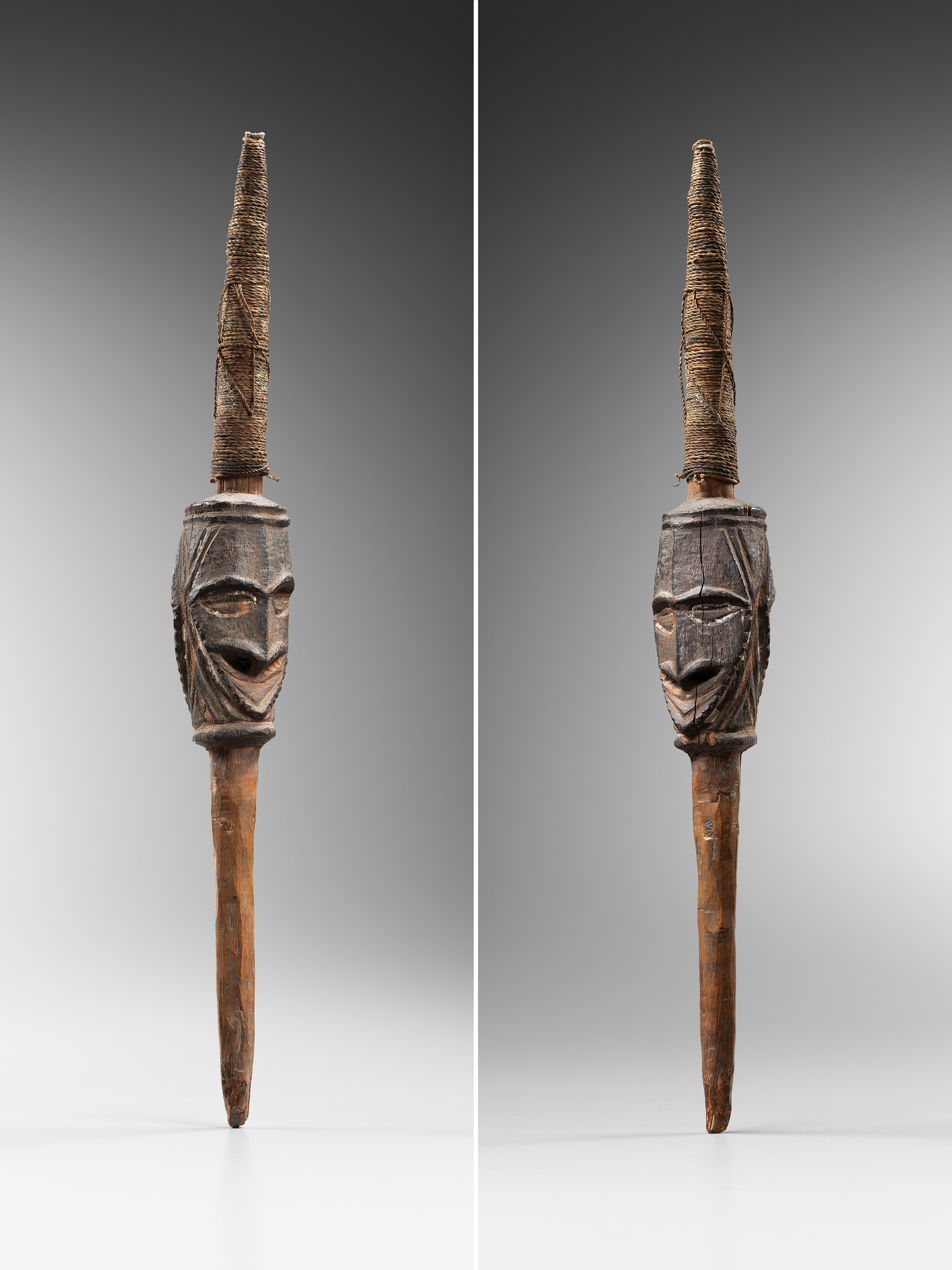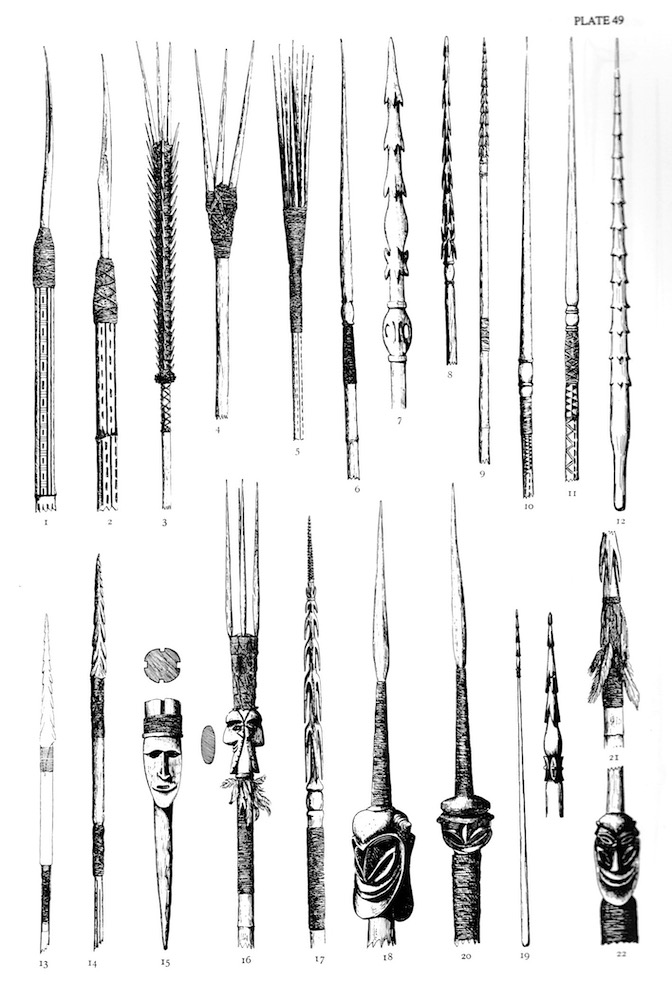 Ceremonial spear head
Eastern Malekula
19th century (pre-contact)
Wood, pigments, vegetal fibers
H. 42 cm

The top of the long and hollow bamboo poles that the ni-Vanuatu used as ceremonial spears sometimes had small and rare wood janus faces such as this one. It still bears traces of an ancient red and dark polychromy in opposition on its forehead and cheeks, similar to a checkerboard pattern. Masks from Pentecost Island in the same archipelago display this same contrast of colors. Coconut fiber is wrapped around the top of this specimen.
A plate displaying the variety of spear forms through the Vanuatu archipelago, published in Speiser, F., 1996 [1923]. Ethnology of Vanuatu : An Early Twentieth Century Study. Traduit de l'Allemand par D. Q. Stephenson. Hawaii, University of Hawaii Press. Pl. 49.
Country : Vanuatu Archipelago
Information request
Information request Ceremonial spear head