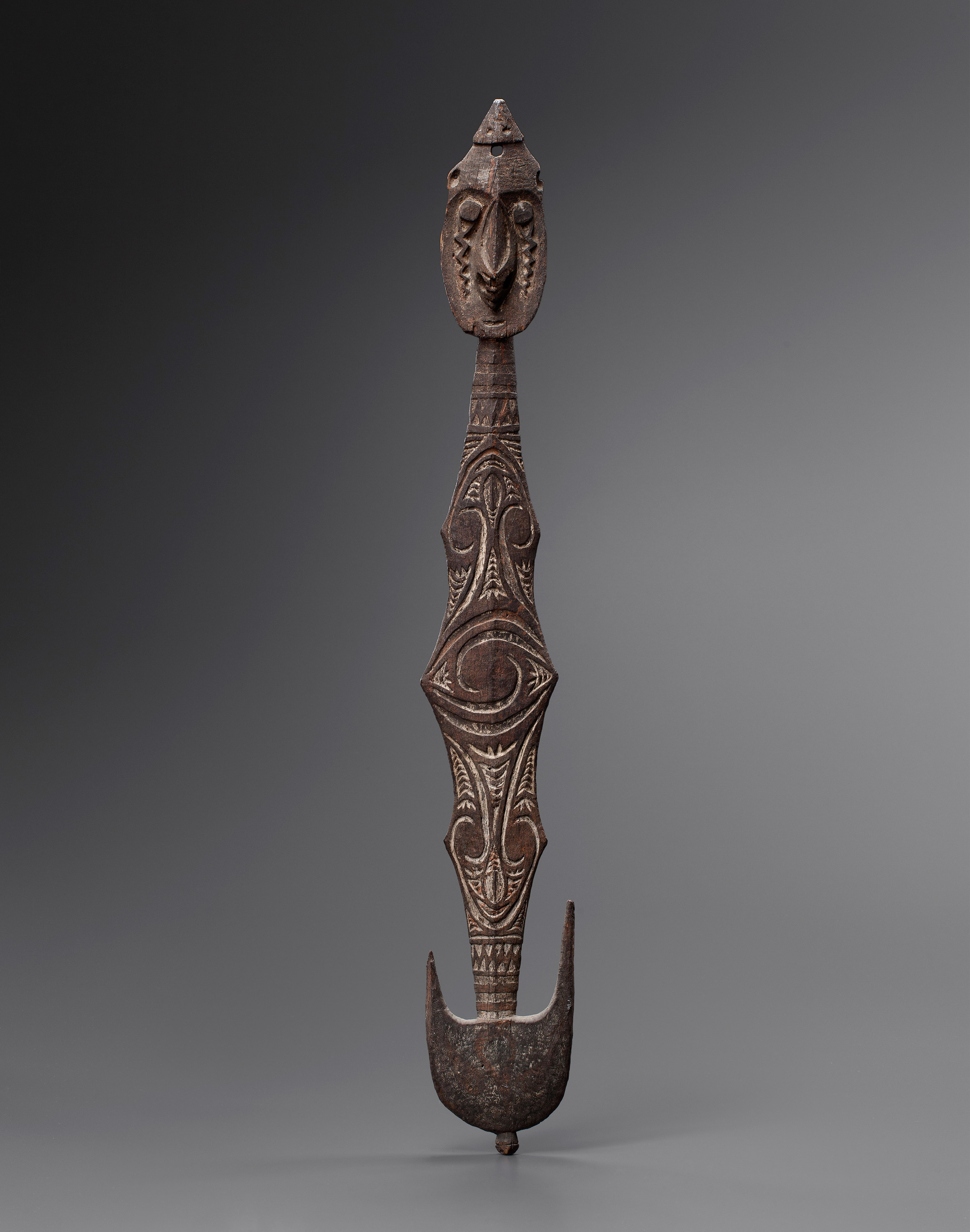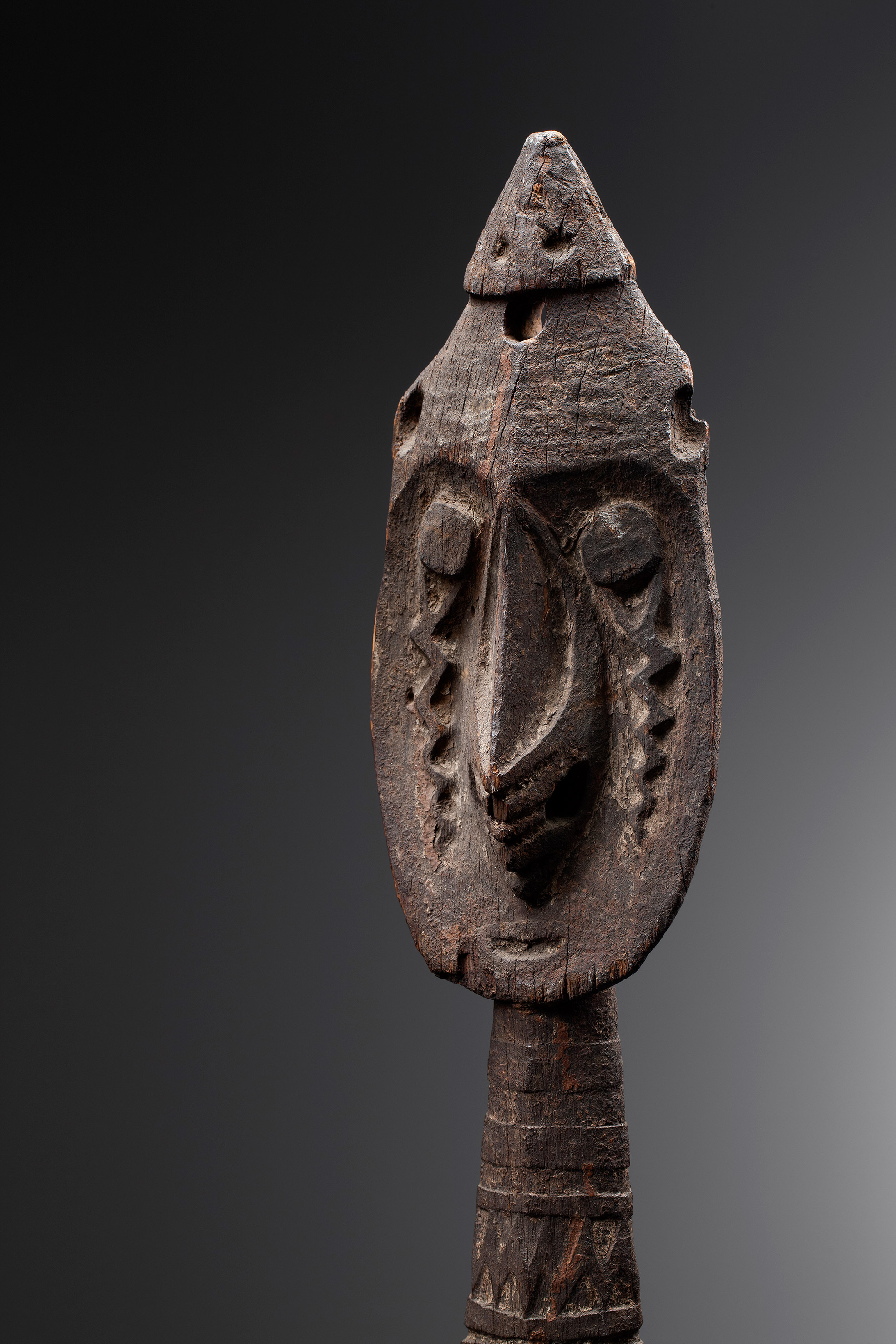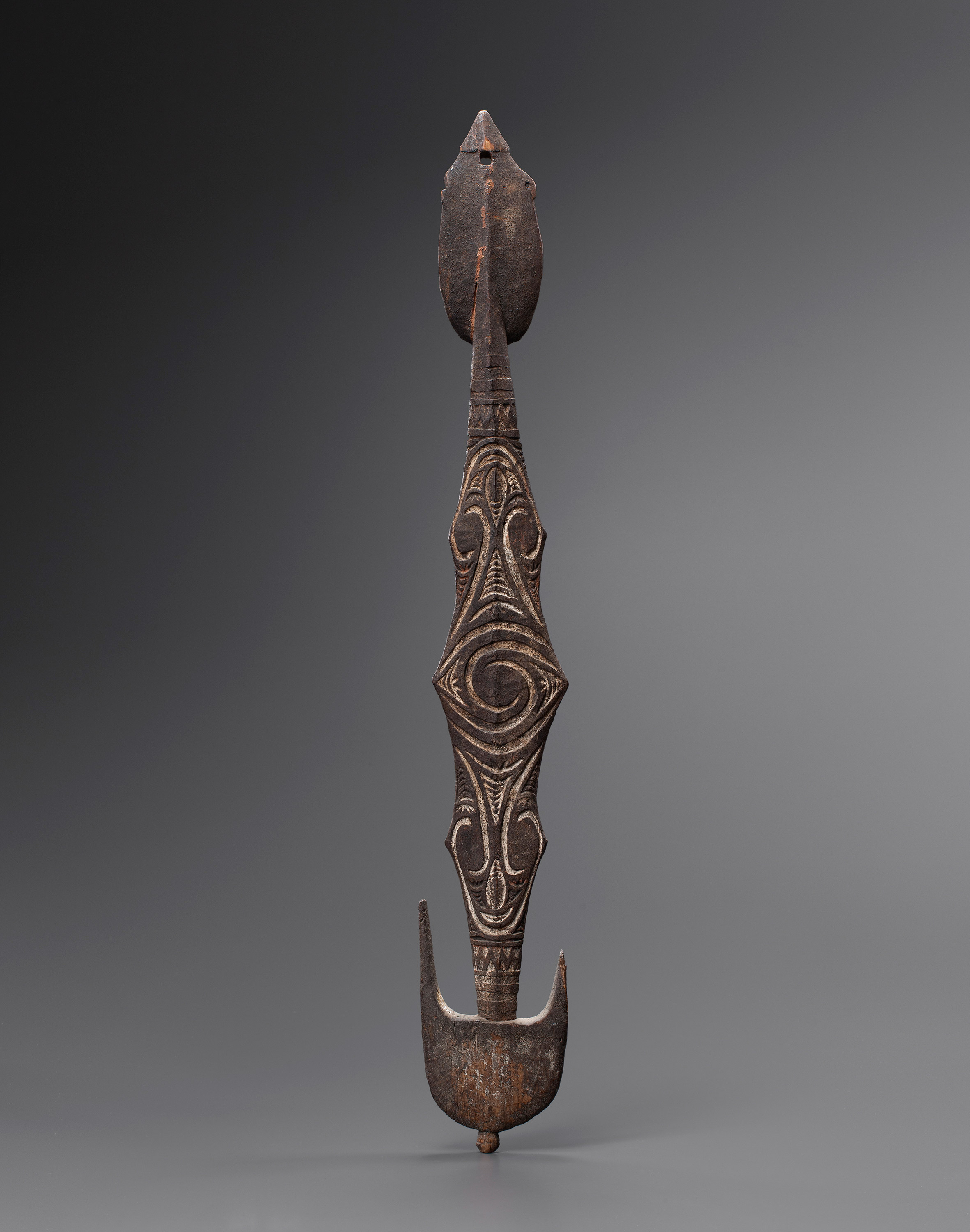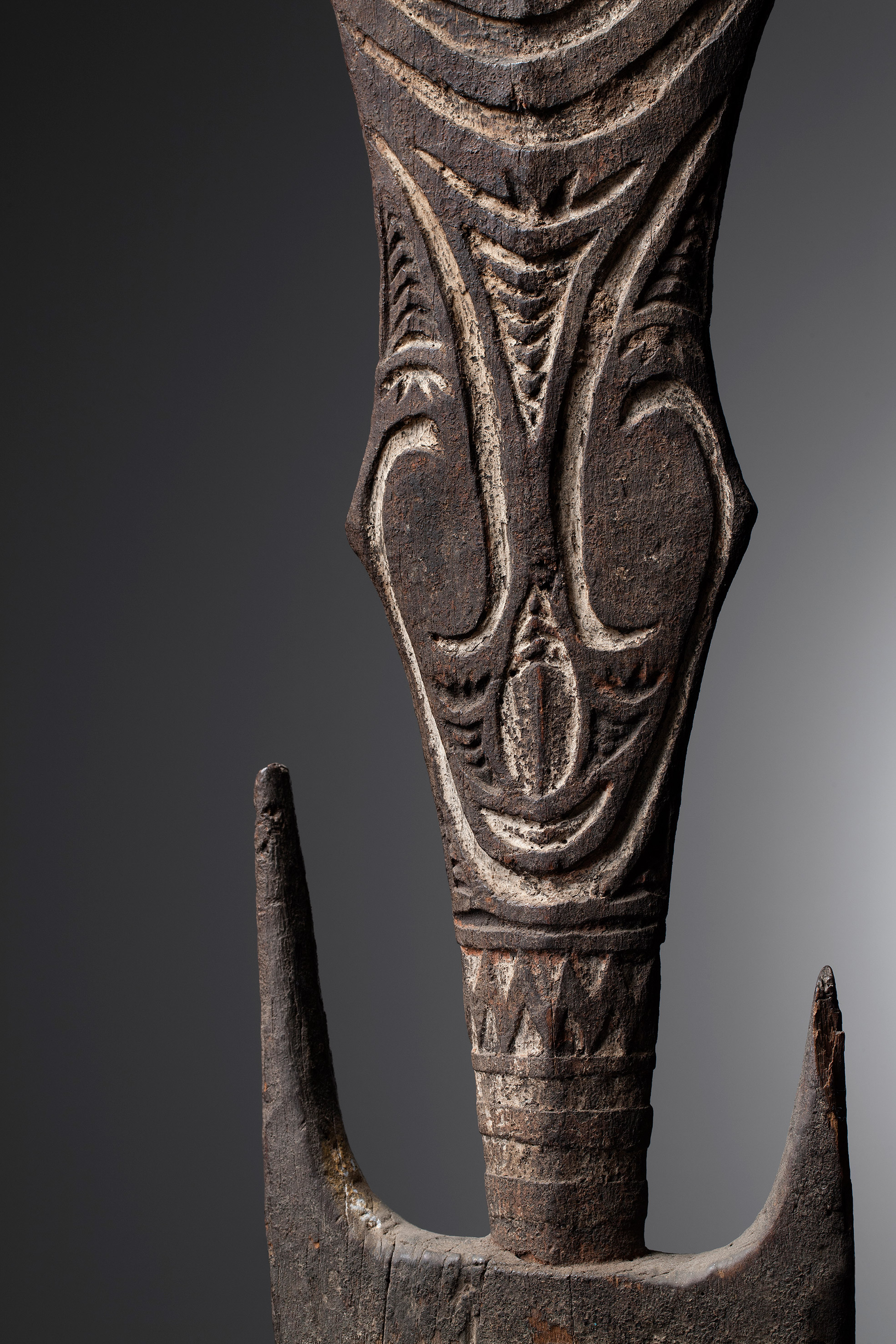 Kaningara suspension hook (Blackwater River)
Suspension hook
Kaningara, Blackwater river, middle Sepik River area
Papua New Guinea
19th century, pre-contact
Wood, ochre and white pigments
H: 108 cm
Provenances :
● Collected in 1935 by Charles and Régine Van den Broek d'Obrenan
on the "La Korrigane" expedition (1934-1936), inv. 39.3.910.
● Sold at Hotel Drouot at the "Collection Océanienne du Voyage de La Korrigane", auction of december 4th and 5th 1961, lot 158.
● Philip Goldman collection, London.
Information request
Information request Kaningara suspension hook (Blackwater River)